A central aspect of the project has been capacity development activities with Indigenous men and women. This has included work on mapping and filming but has also included work with Indigenous students at both UCSS NOPOKI and UNIA.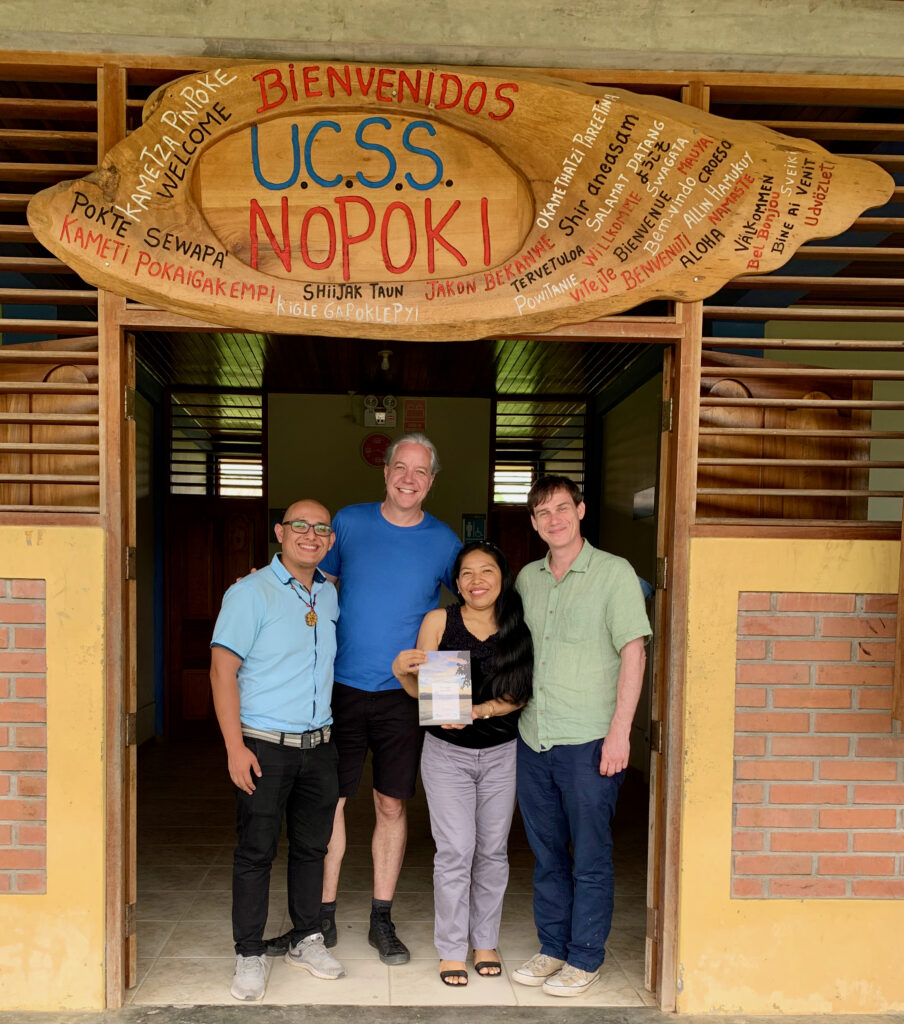 Indigenous Students
Working with colleagues at UNIA (National Intercultural University of the Amazon) the project supported the training of indigenous students to map human rights violations of indigenous peoples and communities – such as those caused by logging and mining – in the territories of their home communities.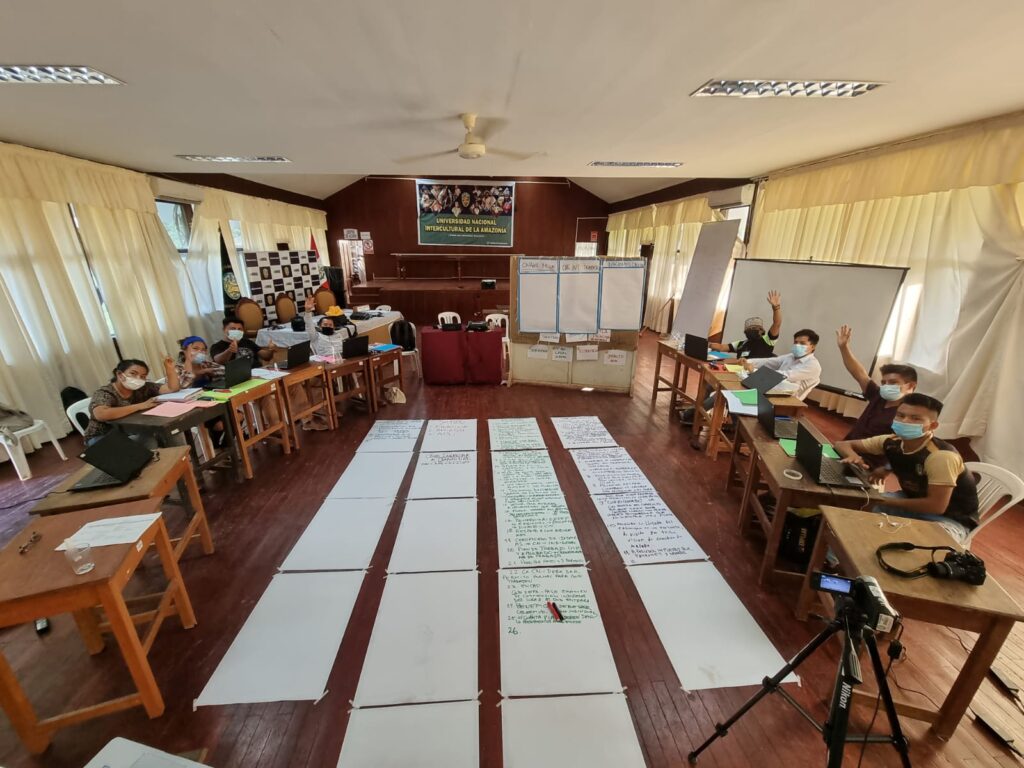 As a result of this training ten students gained official certification from Peru's National Council of Science, Technology and Technological Innovation (CONCYTEC) for responsible conduct in research.
---
Six of the UNIA students then went on to win scholarships to fund their research for their theses.
Beker Horiel López Rengifo – The sustainability of industrial legal logging in the Native Community of Flor de Ucayali, Callería District, Ucayali.
Betsy Clarible Mozombite –The barriers and opportunities that women from the Shipibo-Konibo Community face to be indigenous leaders.
Weny Timoteo Muñoz Sanchez – Improvement of the technological and nutritional production processes of the ancestral drink masato
Kasen Shawit Yampik Fabian – Environmental rights in oil spill contexts: The case of the Native Community of Nazareth in 2021
Wendy Sharlay Flores Cauper – Infant upbringing guidelines for Shipiba mothers: A comparative study in urban and rural families
Rany Sanchium Tawam – The propagation of Matelea vines in the Native Community of Wachapea Chiriaco